Edinburgh 2013
I have a very busy timetable at Edinburgh this year. 80 gigs in total. This is my daily schedule: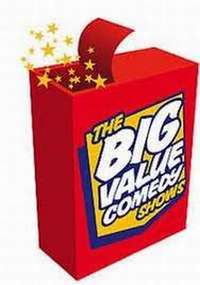 …bringing you the best of the up-and-coming talent for almost 20 years. These comedians are about to hit the big-shot, so come and catch them here first. Our lunchtime launchpad for future legends! Previous Big Valuer's include Jon Richardson, Sarah Millican, Micky Flanagan and Seann Walsh.
Improvised punning! Dressed an ancient warlords Atella the Pun and Ghengis Pun. Different show every day and quite possibly more jokes than any other Fringe show.
And here are a few other shows I'm appearing in:
3 minutes to impress. How many jokes can I cram in?
This year, Hils showcases new and upcoming acts in the Caves.
There's no other gig where I walk in and think, "I'm home…"
Comedians are made to do each others sets. I'm really looking forward to seeing someone try and beat up a horse.
Plus many more…